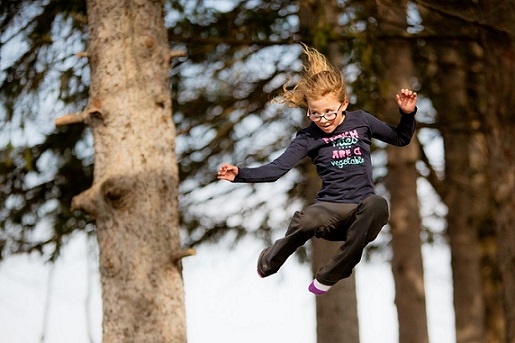 Taking part in team sports is one of the most important building blocks for young people. Not only does it keep them fit, but it also gives them an enjoyable pastime which they can take part in with friends.
However, in any competitive situation, there will be a winner and a loser. At SoccerKidz, we can draw on our experience of running successful after-school football clubs for children in and around London – and suggest some key ways for parents and coaches to help children bounce back from any sporting 'failure'.
See It as a Learning Opportunity
If you have lost a match, or you have set a time which is well down on your personal best, or a training session has not gone well, then try to work out why. Go over everything to work out where you went wrong with a view to putting it right next time.
One way of approaching the issue of sporting failure is to view it as a problem to be solved – don't automatically think the worst, and that any poor performance is a catastrophe or a disaster. If you treat sport as a puzzle where all the pieces have to fit into place, then you will be thinking far more effectively and constructively.
Build Your Resilience
Top-level sportsmen and women repurpose failure into something positive and constructive. They view it as an opportunity to show their resilience, or to bounce back. The ability to embrace failure is one of the hallmarks is the hallmark of champions, but it is an approach which can benefit all athletes, whatever level they play at.
Ask for Support and Help
A problem shared is a problem halved, as the old saying has it. Young athletes shouldn't be afraid to ask for help from their support network, whether that is a coach, a parent or a friend. All these people may be able to take a more objective view of where you have been going wrong on the sports pitch.
Reflect…But Don't Dwell on It
This is very difficult balance to strike. All athletes need to be able to think about where they went wrong, and often very quickly, too – the game may still be going on, after all. However, it all too easy to dwell on the negative aspects of a poor performance. You need to shut down this mode of thought as soon as it appears, and to refocus your mind in a more positive way.
Strive for Improvement
One of the most important lessons which athletes need to learn is that perfection is a very difficult standard to achieve. Try to view failure as an experience which can help you to grow and develop as a person. Be strong enough to acknowledge it, even to the extent of making it one of your 'training partners'.
Football Clubs for Children in London from SoccerKidz
At SoccerKidz we always work to create a positive learning environment all our popular football clubs for children in the London area. All our courses, whether they are at weekends, after school, or during the holidays, are tailored to the ages of the participants, and we aim to give boys and girls a thorough grounding in all the basic skills of the game, while always putting the emphasis on fun. This is especially true in the case of the football parties we offer, where there are loads of enjoyable games and competitions, and everyone taking part gets a SoccerKidz certificate.
We run courses in Enfield, Barnet, Broxbourne, Cheshunt and many other neighbouring locations. To get in touch and find out about our current range of training sessions, follow this link and fill in the online form, or call us on 07946 260945.