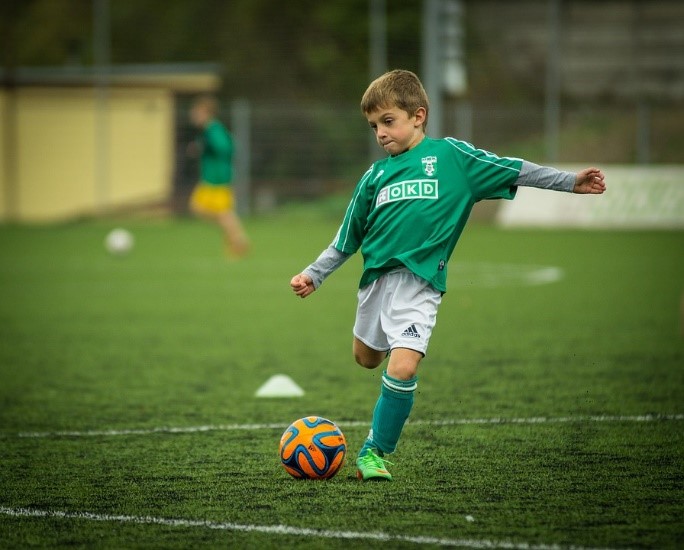 The new football season has just kicked off, and the game is now back on our TV screens and hitting the headlines. At SoccerKidz, we provide football coaching schools in and around London. Here we look at the crucial role parents can play and share our five top tips to help children love the game.
Be Supportive
It is vital that parents take a keen interest in training sessions and matches. You shouldn't just drop your child off and then reappear at the end. Try to watch the entire session, and, once it's over, ask how they felt they got on, and praise them for a particular piece of skill such as a good tackle or an excellent goal or pass.
If the game or the practice hasn't gone so well, ask them why, remembering that your child should be given the opportunity to problem solve and think everything out for themselves. You should also stress that they have an opportunity to put this right next time.
Don't Go Too Far
Equally, it is essential that you don't put too much pressure on your child. You don't want to become a 'pushy parent' who takes everything too seriously. In the last few years, it was estimated that there were more than 60 offences of misconduct every week involving adults at youth (under-18) matches – and many of the offenders were parents.
It's best to let the coach do his or her job, don't interfere, and make sure your child realises that winning isn't everything. Play your part in creating a positive environment, as advocated by The Football Association's Respect campaign. This approach benefits players, coaches and parents.
Take Them to a Game
Another way in which you can foster your child's interest is to take them to a game. It doesn't need to be a Premier League match, although the skill level will be very high (as will the cost of admission). There are plenty of fixtures further down the footballing pyramid which your child should enjoy too, while learning more about the finer, tactical points of the game. The whole day out will help you bond with your son or daughter by giving you a shared interest.
Encourage Them to Eat Healthy Food
Your child will enjoy football matches and training sessions much more if they are fit and healthy, so you should try to ensure that they follow the guidelines of eating five portions of fruit and vegetables a day. If they want to practise at home, it is also important that they stay well hydrated, so make sure they drink lots of water. This will improve their overall health as well.
Make Sure It's Fun
In reality, only a very few youngsters go on to play football at the very top level, so it is important that the sport should be associated with fun and enjoyment. Children should be allowed to enjoy their childhood as it's the only one they will get.
SoccerKidz' Football Coaching Schools in London
At SoccerKidz, we tailor all our courses to the ages and abilities of the children, who can be aged from 3.5 to 14. We teach them all the fundamental skills of the game, while never losing sight of the fact that football is a game which should be enjoyed. Our football coaching schools are run throughout the London area, including Cheshunt, Barnet, Haringey, Enfield and Broxbourne. We run specialist 1 on 1 goalkeeper training courses, as well as sessions for outfield players.
If your son or daughter is about to celebrate a birthday, then we can make it a day to remember for them by laying on one of our children's football parties. If you would like to get in touch and learn more about any of our courses, simply click here.